Name: Damar Soen 'Silent Hunter'
Age: 20
Bounty: 000,000,000
Species: Human
Occupation: CP9 Agent
Allegiance: World Government
Home Village/Ocean: Grandline
Appearance: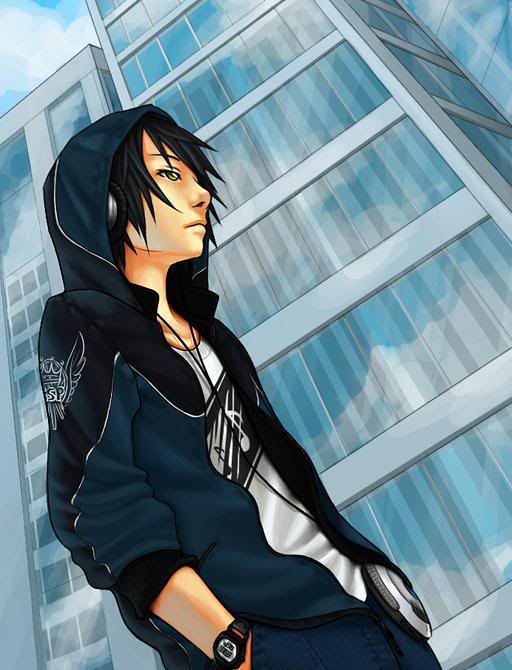 History: must be detailed
Personality:
Ship: name of ship
Ship Flag: describe
Devil Fruit: Oto Oto no Mi (Lit' Sound Sound Fruit'))
Type: Logai
Effect: Manipulate sound, amplify sound, and move at the speed of sound.
(Added Description of Effects)
The Oto Oto no Mi is a Logia-type Devil Fruit that allows the user to create, and control sound at will from any point on their body along with being immune to any sound based attack. The fruits major strengths is that the user is able to create and amplify sounds and can use that sound for offensive or supplementary means. The most common offensive usage is merely amplifying sound to a level that its capable of sending a wide or thin ranged blast wave in a direction, usually released from a hand. Wile with supplementary means allows the user to mimic or create any voice or sound they wish, along with having incredible hearing allowing them to hear even the smallest sound within a large range. As well as the user is able to create high pitched sounds or silencing sounds in the area completely. The user is also able to travel at the speed of sound (Soru).
Special Abilities: Superhuman endurance, Soen is a very skilled swordsmen.
Learned Techniques: Sword techniques, Devil fruit moves, rokushiki, anything special move wise
GeppouHoushou Koorogi (Lit' Singing Cricket')
: Is a sword form which Soen is able to vibrate the blade at high frequencies (Via Devil Fruit) allowing him to cut through hardened steel with ease.
Hissori Kabe (Lit' Silent Wall'):
The user will hold out their palm at the target then by sending out and amplify sound to a point that it sends out a shock wave of sound in front of the users hand.
Hissori Naito (Lit' Silent Night'):
The user will 'delete' all sound in the area, making anyone deaf other than the user.
Sanpo (Lit' Walk'):
The user travels at the speed of sound (His version of Soru)
Fusoku Hissori (Lit' Lack of Silence'):
The user sends out a high pitched sound which attacks the victim's inner ear, the victim is rendered off-balance, nauseous, and even physically sick.
Weapons/Items: Sword
Goals: Must have a goal, this can be something simple like "survive" or a bigger goal like "pirate king"
Admin




Posts

: 419


Join date

: 2010-07-04



Name: Damar Soen 'The Shade'
Age: 18
Bounty: 030,000,000
Species: Human
Occupation: Pirate, Doctor
Allegiance:
Home Village/Ocean: Grandline
Appearance: Soen is around 5'10" and around 160lbs. He has black unkept hair which is always under his hood, and has grey eyes. He is always wearing some sort of hooded jacket for he doesn't like the sun much, and because of this he is normally wearing some form of sunglasses.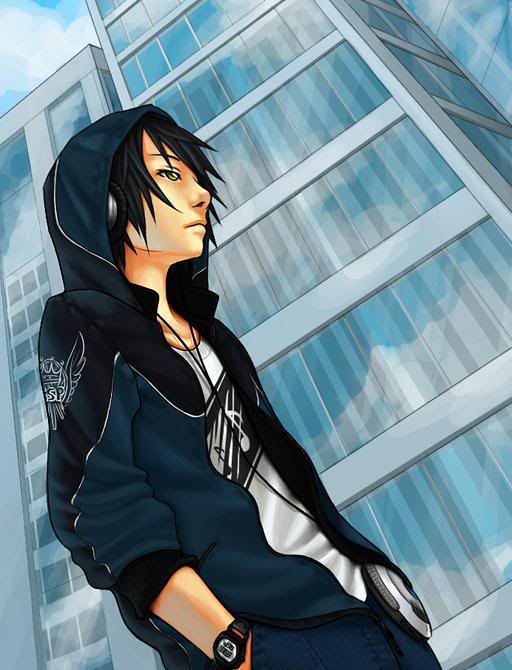 History: Born in the Grandline on a fabled Kurgai Island, a once peacefull kingdom. He was born to a mistress of one of the local lords and after his birth his mother was given a place to work in the mansion that was Soen's father where he could look after both of them in secret. Though in reality Soen's father kept the two of them close because Soen's mother was the most skilled doctor on the island and he was prone to assassination attempts. Which having her close by saved his life many times, and Soen was useful for assassins were less likely to attack him with him nearby. Soen as a child was known to be very adventerious and innocent, with not a care in the world and allways finding ways to stress out his parents when he ended up stuck somewhere that he probably should of been or caught in the mansion in the town he lived in. Though even wile he was growing up even he could sense the tension growing on the island itself and knew that it was only a matter of time before war broke out, though his innocence protected him somewhat. When Soen became a teen he began to have thoughts of being outside of the island, sailing the sea and having one adventure after another and find the end of the grandline. Following in his mothers footsteps he began learning medicine, for it was the only profession that he was even able to begin learning. Over the years he became a very good doctors assistant. Though his dreams would be eventually cut short or rather put off for the growing tensions on the island eventually broke out in a full scale war.
Despite the rather large scale of the war it was over rather quickly, Soen could remember the sight of enemy troops fighting there way inside of his fathers mansion. Slaughtering there way though the building and eventully killing his father, despite his age he was one of the many that took up arms in order to fight off the enemy. Though most of the time he was occupied helping many of the islands doctors still loyal to the crown at the hospital. Though dispite thier efforts the war eventually enfulged the whole kingdom and it fell, those that were left on the island decided to leave thier decimated homeland for the outside world. Though on thier way to the coast they were frequantly attacked and slaughtered by the local bandit population. By the time they got to the coast there were only a handfull of them left. Those that were left were battle hardned soldiers along with soen and in order to survive on the outside world they became pirates for all they now knew was battle and set out to become a stronger crew.
Over the next few years Soen became a more and more skilled doctor as he became older. Though even they could not forsee the horrors that were to come, for one by one each of Soen's crewmates were killed off by other pirates, marines, disease, and other monsters that roamed the grandline. Slowly each crew memeber that fell took a piece of Soen's humanity with him for he slowly sank into a depression for not being able to protect any of his crewmates. Untill only himself was left on the ship in some god forsaken island of the Grandline no longer able to stear or move the ship from the countless battles it was in. The island that he found himself on was known as a Night island for it was one of the islands that the sun never shined on and found it devoid of any inteligent life with the only things that were there were carnivorious animals.
It was on this island that after weeks of being on the island that he found a strange fruit, he took a bit out of it and found it to be nothing but the worst thing he ever tasted in his life and discarded the fruit after one bite. Though over time he discovered something strange for he was no longer able to swim and that he could now do strange things with his shadow. Eventually discovering that the horrible tasting fruit that he ate was actually a devil fruit.
By some miracle a marine ship happened to come across the island and Soen saw it as a way to get back to the rest of the world. When the marines came to scout the island he used his shadow to move onto the ship then switching places with it. Though he waited until they got near another island before he made his move the marines on it suddenly found a random person on it and he wasn't very nice, Soen killed what was left of the ship and made his way back into the rest of the world.
Personality: Normally he is a very cold, callous, dispassionate figure, and is rather aloof, brooding, and indifferent, willing to harm both his comrades and enemies should they ever get in his way. Though he is not completely emotionless and the most seen is generally annoyance. His cold demeanor allows him to stay completely calm and in control in most situations, and he is not easily surprised or caught off-guard. He generally ignores anyone he does not find interesting and treats them as expendable. Despite this he is not particularly violent and will only fight when provoked. He prefers peace and quiet situations, and generally hates loud or obnoxious people. His headphones are also sound-dampening which helps silence things out, and music helps him drown them out. Though he also has another side, when he finds a battle he enjoys he personalty becomes twisted and bloodthirsty.
Soen is also highly perceptive, cunning, and analytical. He is also very demanding of others, for he cares very little of lives for they will all eventually become the same thing. This when combined with his cold demeanor allows him to be fully capable of committing truly abhorrent and inhumane actions without feeling any shred of remorse or hesitation.
Ship: name of ship
Ship Flag: describe
Devil Fruit: Kage Kage no Mi
Type: Logai
Effect: The Kage Kage no Mi is a Paramecia type Devil Fruit that gives the user the ability to manifest and control shadows as a tangible physical form. The user is also able manifest their own shadow as a semi-liquid physical form. This being is capable of being impervious against conventional attacks. They are then able to control their shadow and make it fight for them in their stead. Their shadow, as a physical manifestation, in that state, is impervious to damage. It is also able to change shape and size depending on the user's wishes. The user is also able to switch places with their shadow in order to get to different places.
Special Abilities: Superhuman endurance, eye sight.
Learned Techniques:
Fade Man: Soen causes his shadow to lift off from the ground and fight for him, the shadow itself however does not always take a human form. The shadow itself is much stronger than Soen himself.

Shadow Skulls: Soen's Fade Man breaks apart in to many small skulls which can attack the target by becoming needles and extending at the target.

Fade: A technique in which Soen can swap places with his Fade Man at any time, allowing Soen to practice a form of teleportation of sorts, making it very hard to hit him.

Shadow Spear: Soen's shadow forms and fires/extends itself as a extremely large spear at the target.

Shadow Bullets: Soen's shadow appears behind him vertically and begins firing tiny little shadow spears at the target like a machine gun as fast as bullets.

Dark Master: Soen implants his shadow into a victim. With it inside, he is able to manipulate the shape of the victim's shadow. When the shadow's shape is changed, the victim's body will be changed too. Soen is able to do this because of the general rule about shadows. It is common knowledge that a shadow will always comply with the body casting it. Because of that, the shadow and the body are always the same shape. By changing the shape of the body's shadow with Soen's powers, the body is forced to match the shape of the shadow. In effect, it's the reverse of a shadow changing shape to match with the body casting it because it is the body that is now transforming to match the shape of the shadow it is casting.

Dark Stitching: Soen is able to use his shadow manipulation abilities to bind wounds or injuries, he can use the shadows to become stitches or even stop internal bleeding. Though this is not a permanent solution and eventually the stitching will fail, instantly if it goes into sea water.

Solar Eclipse: One of Soen's more powerful abilities, Soen will release his captured shadows from his jacket. The shadows will rise up into the air, which most will just think that nothing will happen. Rather the shadows will form a giant circle in front of the sun/moon making a artificial night/Pitch Black. Which boosts the powers of all of Soen's shadow abilities by a significant amount. What most people don't notice right away is that the entire shadow is part of Soen's, meaning that he can manipulate it as he wishes.

Nightfall: Soen's strongest technique, this ability can be used after Solar Eclipse is activated. Once activated Soen will rise up the corners of the giant shadow and create a giant sphere engulfing anything inside. Once done Soen can implode it causing a massive amount of damage to any of his targets inside.

Shade: Soen becomes engulfed in his own and any other shadow he has collected covering his body like a armor harder than steel and turning his eyes red, this form gives him well above superhuman speed and strength. Along with claws, Talons, and a bladed tail. Lasts 10 Posts.
Weapons/Items: Sea stone tipped Dagger
Goals: To become the next pirate king.
Admin




Posts

: 419


Join date

: 2010-07-04




---
Permissions in this forum:
You
cannot
reply to topics in this forum